LIFE SKILLS WORKSHOPS
Cost per workshop $45 OR choose all 3 Business Skills Workshops for only $100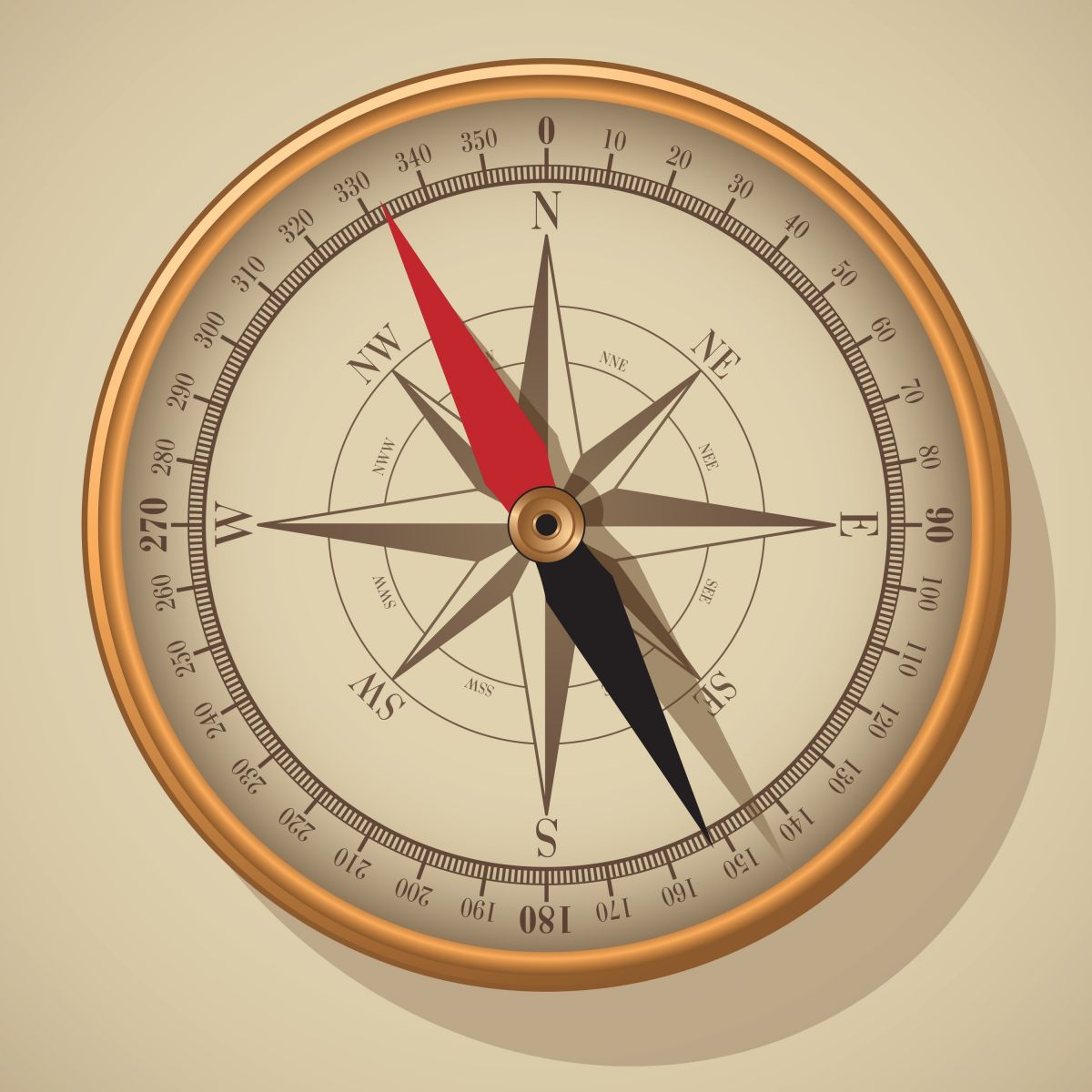 SMART Goal Setting
Course introduces participants to the SMART goal strategy, as a powerful tool to determine plans and identify actions to live a full, healthy, prosperous life. Practice in determining 1, 3 & 5 year goals, as well as creating 90 day SMART goals that move you toward your overall life goals. Course applicable for anyone - create life goals, relationship goals &/or business goals. Includes 90-days of group phone coaching. Tuesday, September 11th from 6pm - 8pm
Passion Driven Time Management
Course introduces participants to the time management skills, required to live a balanced life. Course takes a unique approach to time management, living from your passions and what's matters most to you. This is a powerful tool to living a full, healthy, prosperous life. Participants evaluate and determine tasks, actions, goals and timelines for achieving 1, 3 & 5 year goals. Course applicable for anyone. Includes 2-week time management study and 90-days of group phone coaching. Tuesday, September 18th from 6pm - 8pm
The Power of Vision Boards (Vision-Mission-Purpose)
Course guides participants through the process of creating a vision board, not a dream board. Participants distinguish what matters to them, their goals, dreams and inspirations. Participants explore a variety of magazines to choose pictures & words that elicit strong emotions and insight activity to move in that direction. Participants finish course by sharing their vision boards with the class – reinforcing the power of sharing and speaking vision into existence. Tuesday evening, December 11th from 6pm- 8pm
____________________________________________________
SELF CARE WORKSHOPS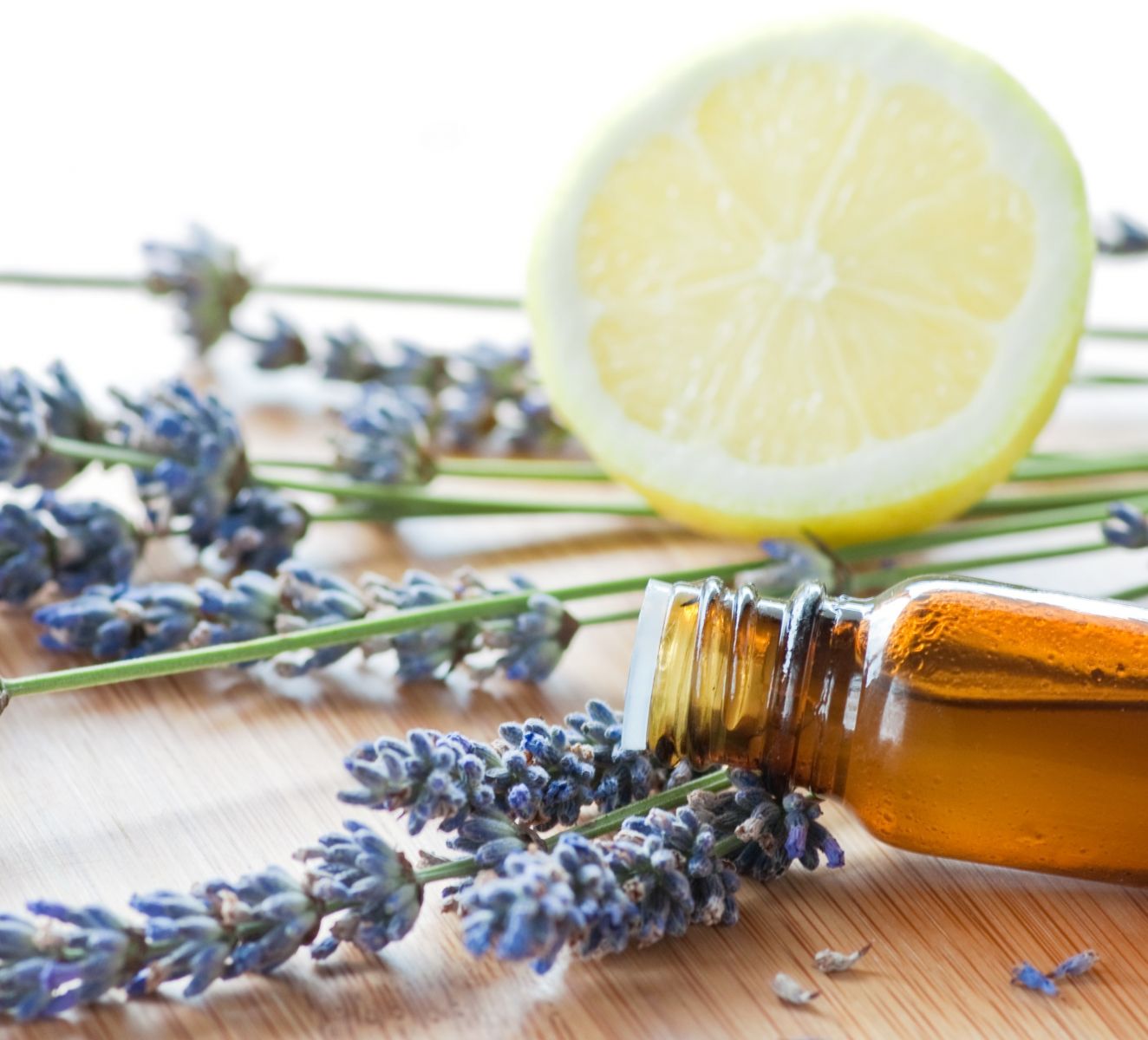 Aromatherapy 101
Course introduces and expands your knowledge of essential oils and aromatherapy. A brief overview of how to choose quality oils. The main essential oils discussed will be lavender, peppermint and lemon - these are the most commonly used oils in massage & spa treatment protocols. Students will be introduced to an essential oil massage protocol for overall wellness & relaxation. Students will leave with a plan to introduce their family to essential oils and the power of aromatherapy. Students leave with the confidence to immediately utilize their new skills. Receive a complimentary set of essential oils along with several recipes for cooking with essential oils. Sunday, August 5th from 9am - 6pm only $45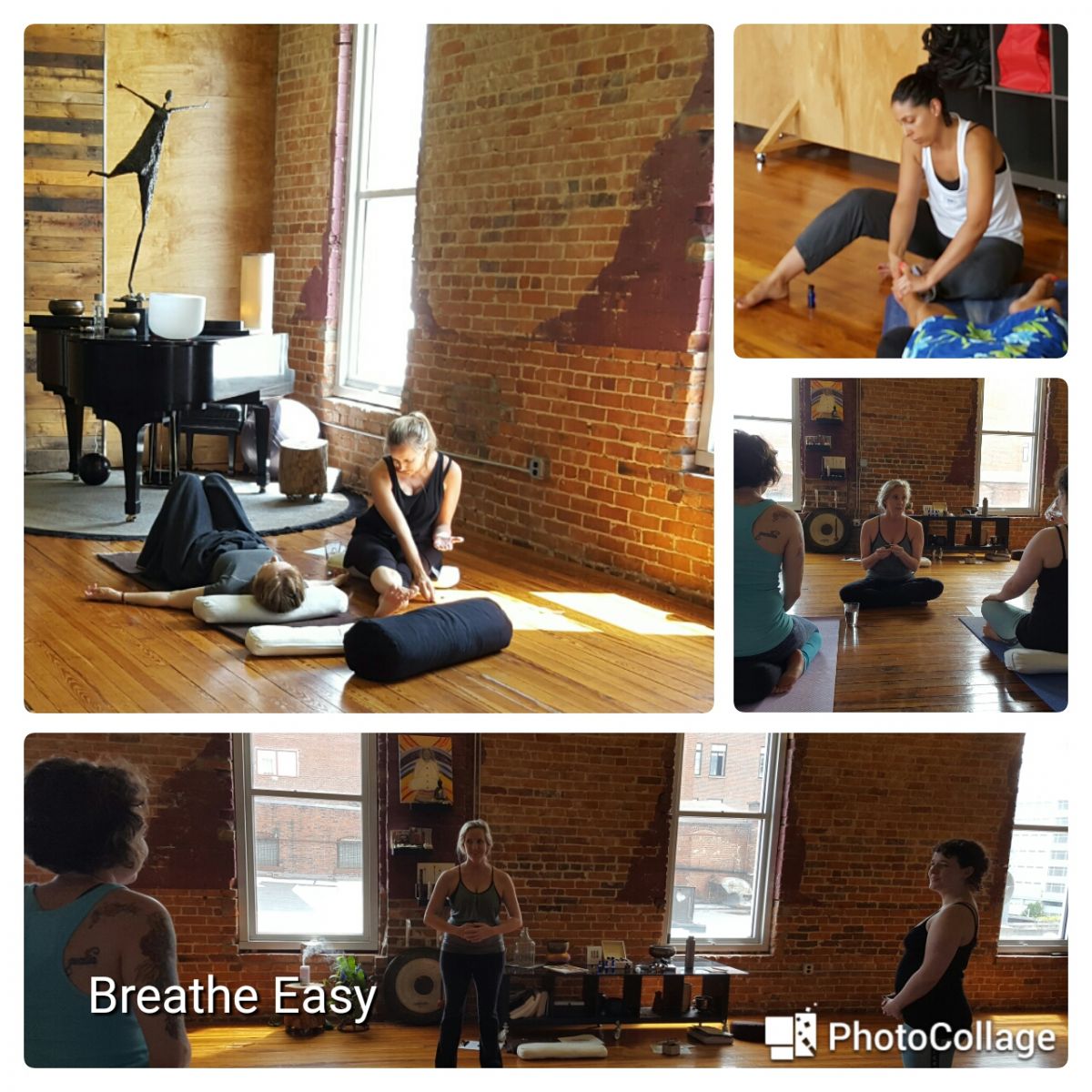 Self Care Practices
Course expands your knowledge and skills in the practice of self-care, and how it can be an excellent, effective addition to your health care routine. Course instructs on basis of meditation, breathing techniques, stretches, restorative poses and Qigong. Self-application, implementation and execution of integrating heat & cold therapy into their current schedule, as well as simple tools you can purchase to aid in the delivery to relax specific muscles. Students leave with the confidence to immediately utilize their new skills. Tuesday, October 30th from 5pm - 9pm only $45
_____________________________________________
Additional Instructor's Workshops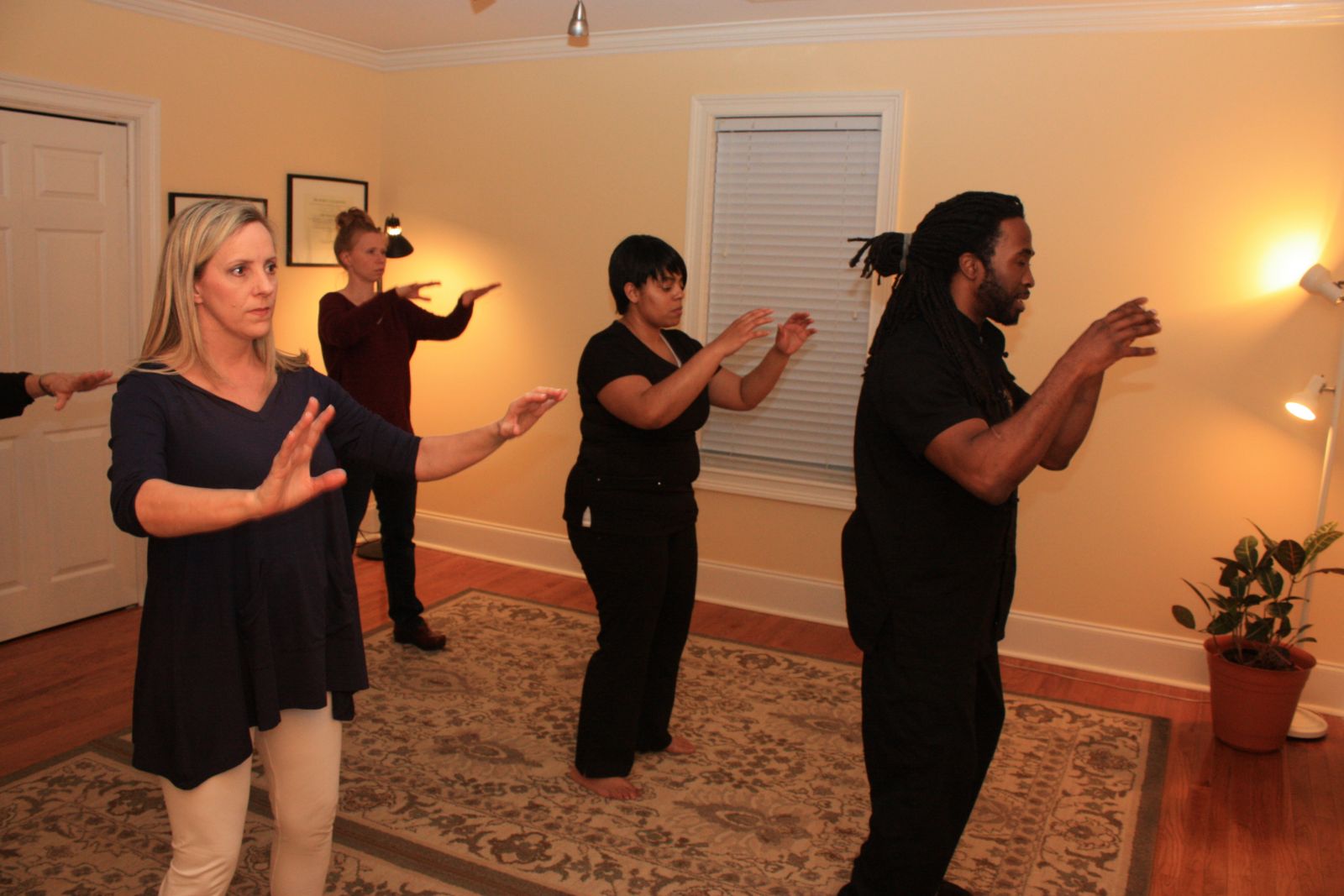 Qigong - Level 1
Course introduces participants to Level 1 Sequence for Qigong. An overview of the concept and benefits of a regular Qigong practice as a compliment to their other self-care practices. In depth instruction into each form of a 60 minute Qigong sequence, includes extensive practice and demonstration. Each form will be broken down into steps, arm movements, hand positions, breath cycle, body positions and transition movements. Participants leave with the confidence to immediately utilize their new skill. $48 for 4 Classes - Call or text Robert 910-813-6425 to reserve your spot - space is limited.
Mindfulness Meditation
Discover the peace and calm for which you long... even in the midst of overwhelm! Mindfulness offers a proven way to let your worries fall away... a way to experience the rich life right in front of you. Here is where you find peace - NOW is when you claim it. 8 weekly 45-60 minute sessions of mindfulness practice for ONLY $120 - Call Lina 336-688-8159 to reserve your spot - space is limited.